In de cosmetica branche komt men steeds vaker tot de conclusie dat effectieve huidverzorging van binnenuit en buitenaf ondersteund moet worden. Het is een aantrekkelijke gedachte om er zo lang mogelijk jong en mooi uit te zien. De aanpak van een perfecte huid begint bij met een compleet concept in de Cenzaa salon.
Van binnenuit een mooie huid
Bij de ontwikkeling van Cenzaa heeft het Inside & Outside programma basis gestaan voor effectieve huidverbetering van binnen en van buiten. Het zorgt er uiteindelijk van binnenuit voor dat u een mooiere huid krijgt. Met een correct voedingspatroon kunt u vroegtijdige huidveroudering afremmen, rimpels voorkomen en houdt u uw huid gezond.
De Cenzaa Cosmedische producten, Nutraceuticals, Healthy Tea's en East meets West huiddiagnose en Lifestyle worden ingezet voor huidverbetering en spelen een belangrijke rol in het herstel van gezondheid en schoonheid op een dieper niveau. De Cenzaa Huidexpert analyseert daarom bij elk bezoek de huidconditie en adviseert middels het unieke 6 stappenplan welke producten de huid op dat moment nodig heeft.
Een mooie huid begint met uw levensstijl
Hoe ziet uw huid eruit als u moe of gestrest bent, ongezond eet of ziek bent geweest? Juist, dat is direct aan het gezicht af te lezen. Wanneer u fit bent, gezond eet en voldoende water drinkt knapt uw huid hiervan op. Cenzaa heeft een uniek huidverbeterend adviesprogramma ontwikkeld. Samen op weg naar een mooie, gezonde en stralende huid. U bent wat u eet. Een mooie huid begint met uw levensstijl.
Het recept voor een mooie huid en een gezond leven
Gezond eten en een beter gevoel op lange termijn. Verander uw levensstijl. Het maken van betere en verantwoordere keuzes levert levenslang resultaat op. Wanneer u gezond eet, zult u zich zo goed voelen dat u automatisch geen trek meer heeft in ongezonde snacks.
Gezonde voeding zoals groene bladgroente en voldoende water drinken zijn zeer belangrijke elementen die naast regelmatig bewegen en het voorkomen van stress, de basis vormen voor een mooie huid en een gezond leven. Iedereen is met zijn gezondheid bezig, u gaat regelmatig sporten, eet bewust gezond of bent van plan dit te gaan doen. Hoe dan ook, bijna iedereen is er druk mee. En terecht want hoe u leeft en wat u eet bepaalt hoe gezond uw lichaam en huid is. Een gezonde levensstijl is een belangrijke basis voor een mooie huid.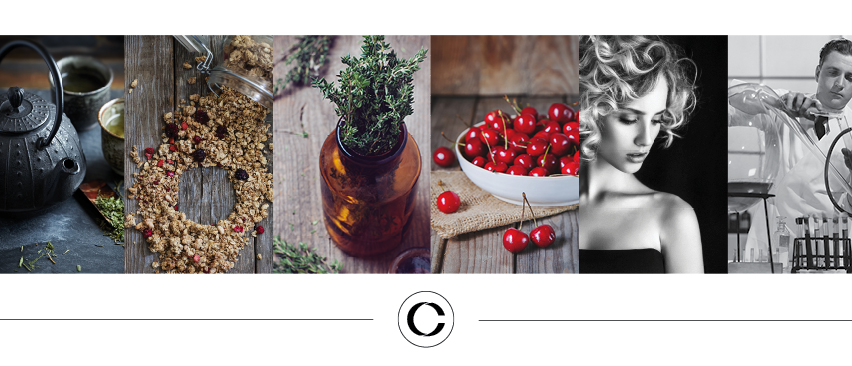 Uw klant verdient huidadvies op maat
Voedingsstoffen voor een mooie huid; welke dragen hier nu echt aan bij? Door welke voedingsmiddelen wordt de huid van binnenuit gevoed en van welke voedingsmiddelen kunt u beter afblijven? Met trots presenteren wij voor het eerst de special edition glossy: Skin & Food! In deze special edition onthullen we 'the best foods for your skin', want gezond eten zorgt voor een mooie huid! De Cenzaa Skin & Food editie zit vol met nuttige en praktische tips die leiden tot een mooie gezonde huid. Adviseer uw klant op het gebied van Skin & Food en geef deze special edition glossy mee.
Nieuwsgierig? De special edition glossy Skin & Food is nu verkrijgbaar in onze webshop: www.summery.nl.
From Cenzaa with love